Our English Courses
LCI Language School Vancouver offers a wide variety of English courses for all levels. Our curriculum is diverse and designed to balance conversational and academic English. Our highly qualified teachers are known for their interactive teaching style and inclusion of a variety of activities and social events.
If you are in one of our innovative English Plus courses, your activities are customized in a specific area of interest such as Art, Design, Business or Culinary /Hospitality.
Discover our courses in Vancouver
Pathway Service
Improve your English and transfer to one of our college and university partners. LCI Language School's Pathway Service is your first step in your post-secondary journey in Canada.
Learn more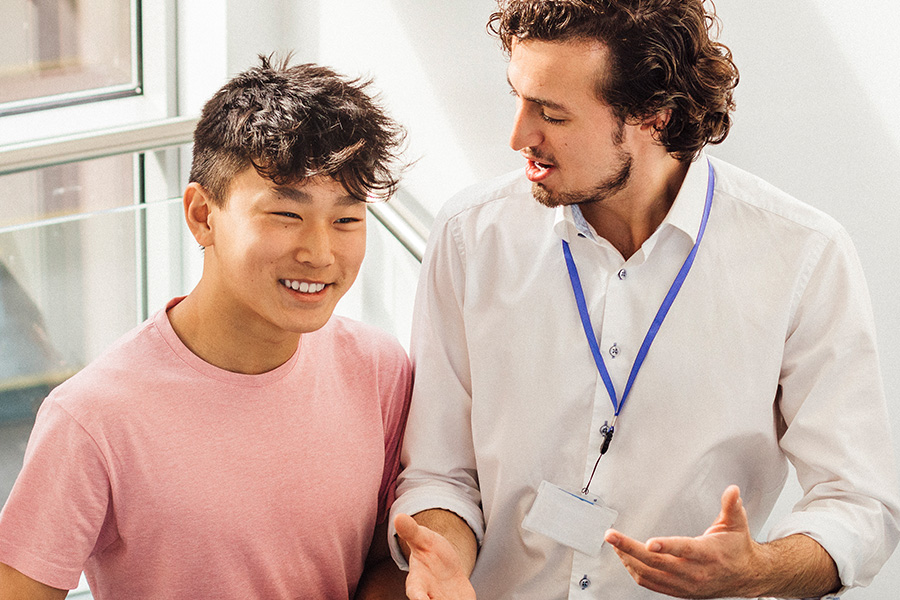 Private Lessons
Meet your goals with one-on-one lessons with one of our professional and friendly LCI Language School teachers.
Learn more
Course Schedule
Study Options
Flexible Courses
Weekly Start dates, Minimum one week
All courses and programs are offered from Monday to Friday:
Part-time (AM): 9:00 AM – 12:00 PM
Part-time (PM): 12:45 PM – 3:30 PM
Semi-Intensive: 9:00 AM – 2:30 PM
Full-time Intensive: 9:00 AM – 3:30 PM
Evening Classes
Monthly start dates, minimum 4 weeks
6:00 PM – 8:30 PM on Tuesday and Thursday
Our Destinations