Everything You Need to Know Before Arriving
We suggest you arrive a few days before the beginning of your program. Allow yourself enough time to get familiar with the city and transportation system, move into your accommodation, and set up cell phone service if desired.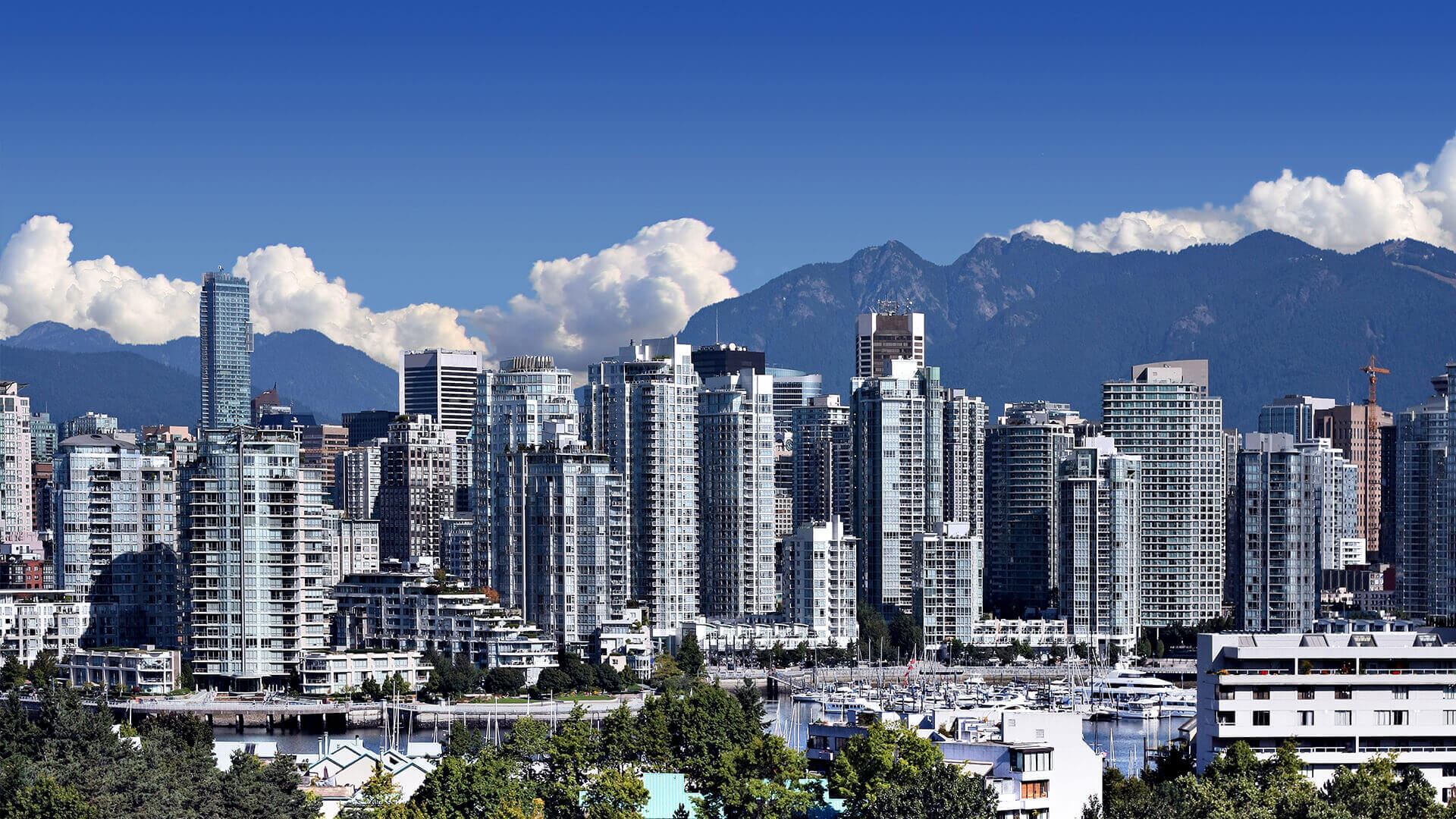 Traveling from and to YVR airport is very convenient. You can either take the public transportation system - the Canada Line or take a taxi.
The Canada Line (skytrain) fare leaving from YVR is $5 plus the regular zone 1, 2 or 3 fare. Taxi fare leaving from YVR are regulated and have set rates depending on zones (for example $32 to go from YVR to downtown Vancouver.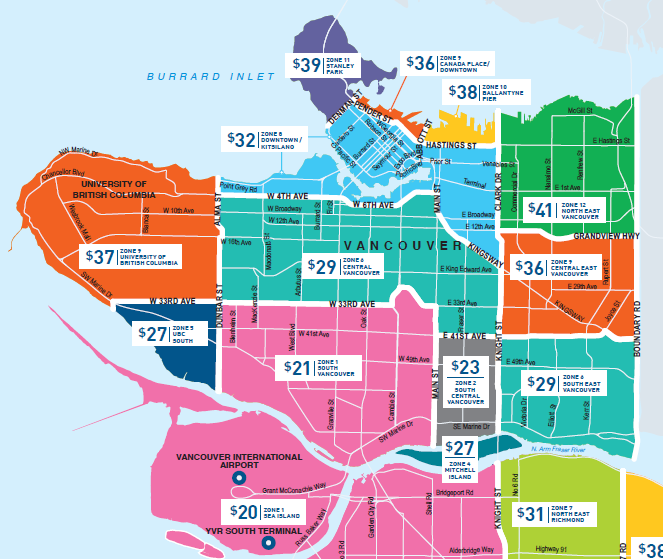 Currency Exchange at the Airport
At the airport, there are exchange offices where you can exchange your money into Canadian currency. We recommend you arrive with a credit card in case these offices are closed when you arrive. It is also recommended to travel with US dollars for any emergency expenses. Most places will accept US dollars at a 1:1 rate to the Canadian dollar. However, this is not the most economic when it comes to spending a larger amount. It is recommended that you prepare Canadian currency before you leave your home country.
Keep in mind that it is best to keep all your cash, traveler's cheques and important documents on board with you and NOT in your checked-in luggage. Each year we have students who lose their luggage and are stranded with no documents or cash. Be prepared and avoid this situation.
What to bring
Canada has everything you'll need. You'll find specialty grocery stores with foods from around the world at reasonable prices. However, for your everyday comfort, it is recommended to take your personal belongings.
Don't forget to bring the following important documents:
Valid passport
Student visa
Medical insurance
Electronic devices
Canada uses the nominal tension of 110 volts with an alternating current of 60 watts. If your country has a different voltage, be sure to get an adapter for your electronic devices. Be sure to inquire what are the best solutions for you. Here is a website link that may help: Adapters and converters
*Adapters allow you plug your electronic devices in foreign sockets while converters convert electrical tension.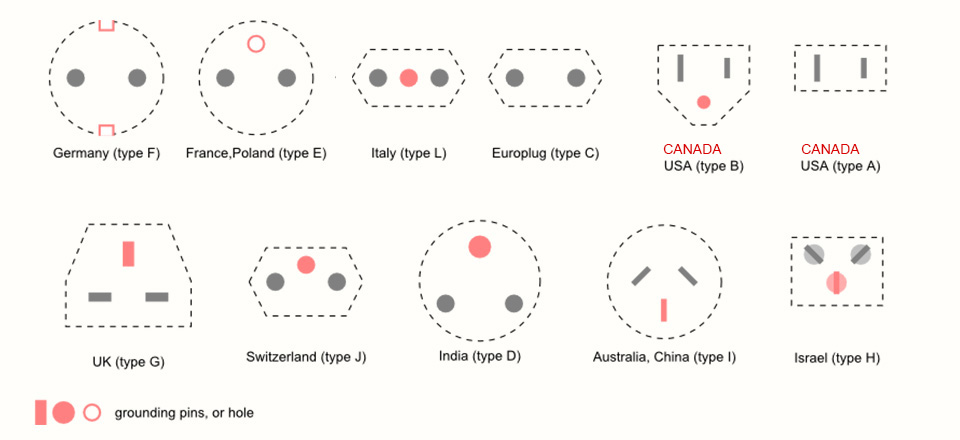 Luggage
Most airlines have strict regulations regarding cargo and carry-on luggage. Please refer directly to your airline for complete details.
Our Destinations